Cognitive Connections is a cognitive rehabilitation clinic in Walnut Creek, California focusing on the use of neurofeedback and assistive training to promote increased neuroactivity and mental processing in people of all ages and backgrounds.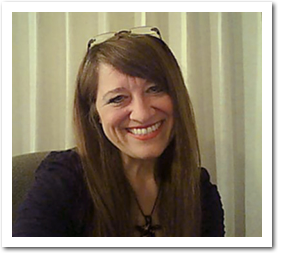 Dr. Lise DeLong
Founder and Director of Cognitive Connections
NeuroCognitive Therapist working with individuals of all ages with Language Disabilities including but not limited to: Apraxia, Aphasia, ADD, ADHD, Autism, Central Auditory Processing Disorder, Dyslexia, Learning Disabilities, Pervasive Developmental Delay, and Tourette Syndrome.
Prior to developing Cognitive Connections, Dr Lise worked with Neurology Associates, Inc., providing EEG Neurofeedback and EMG Biofeedback as referred and was the Founder and Executive Director of Creative Learning Center Preschool and Meridian Academy Elementary/Middle School specializing in individualized curriculums for all including the gifted and talented, average students and special needs learners.
Dr. Lise DeLong - Education, Licenses & Certificates and Conferences & Presentations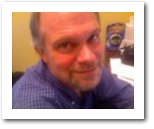 Marc DeLong
Manager of Operations
Marc has been "partnering" with Dr Lise' for over 30 years (!) and keeps things running smoothly bringing his business management background to Cognitive Connections. He is responsible for the day to day operations of the clinics and oversees the CogCon rentals, sales and affiliate programs. This email address is being protected from spambots. You need JavaScript enabled to view it.

Elizabeth DeLong
Office Assistant, California 
Lizzie serves as Office Manager in the California office and does a tremendous job creating client intake packages and overseeing all aspects of client documentation with her amazing talent for detail, observation and in general knowing where everything is all the time.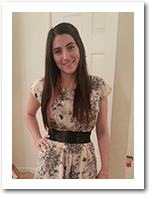 Samantha Lenz DeLong
Business Administrator, Indiana
Samantha is your first contact at Cognitive Connections as scheduling coordinator for both offices in California and Indiana! She also manages the invoices and insurance claims. In addition, Samantha took over working as a clinician in the Indiana office after completing training and certifications with Dr. Lise'. She handles the business administration responsibilities for all of the affiliate offices. She received her Bachelor's from Purdue University in Biology in December 2013, has been with Cognitive Connections since 2010.
This email address is being protected from spambots. You need JavaScript enabled to view it.

Ben Serna
National Sales Manager
Hello, my name is Ben Serna and as the National Sales Manager for Cognitive Connections my primary goal is to help every individual realize their potential and achieve the best brain balance possible. I have a background in long distance running and understand the value of staying the course and that it is through continuous improvement that goals are achieved. Whether it is anxiety issues, depression, or seeking to recover from a traumatic brain injury, our process can help everyone perform better. With a focus on Peak-Performance, I find it most rewarding when I see people overcome obstacles and reach new heights. If you are interested in renting or purchasing a Home or Professional unit or are interested in a demo session to see how it all works, give me a call or send me an e-mail and we will set up an appointment. I live in Indianapolis but will gladly travel throughout the state to demo a unit and show how it operates. With the proper support system and the right tools, we can all work together to be our best selves. Have a wonderful day! 
This email address is being protected from spambots. You need JavaScript enabled to view it.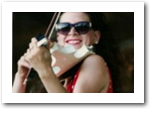 Cathy Morris
Interactive Metronome Clinician
Performer, composer and electric violinist, Cathy brings her Music For Wellness and twenty years experience working with children of all ages to the CogCon offices using the interactive metronome to assist in enhancing motor movement through rhythm. Check out her website: www.cathymorris.com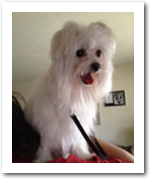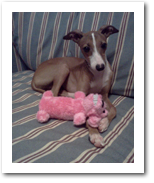 Fergie & Mia
Service Dog Fergie supplies the "emotional support" in California while Mia lends a calming influence to the Greenwood, Indiana office.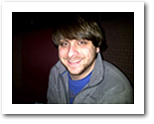 Joe DeLong
IT
Joe has been working with Cognitive Connections from day one. He is currently working on a degree in Computer Science from Purdue University and administers the LAN and Wan networks, does website maintenance, and general trouble shooting. Joe offers a wealth of computer networking and troubleshooting expertise and is responsible for the overall integrity of the website and pitches in on all other computer related needs. 
This email address is being protected from spambots. You need JavaScript enabled to view it.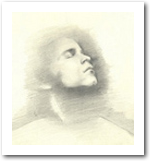 Brian Morris
Graphic Designer
Graphic Designer and Fine Artist, Brian adds his talent in the overall look of our website and documents. Truly a gifted artist in so many ways, he's also a wonderful husband, Dad, G-pa, geek and overall nice guy. www.btmorris.com

Daryl
A special gift to CogCon Daryl is wonderful at assisting with requests for constant changes to the website.

Ivan
Video
Do you love the animations we're using in our website and sales materials? Ivan is responsible for all video editing and creates those awesome animations!

Back To Top